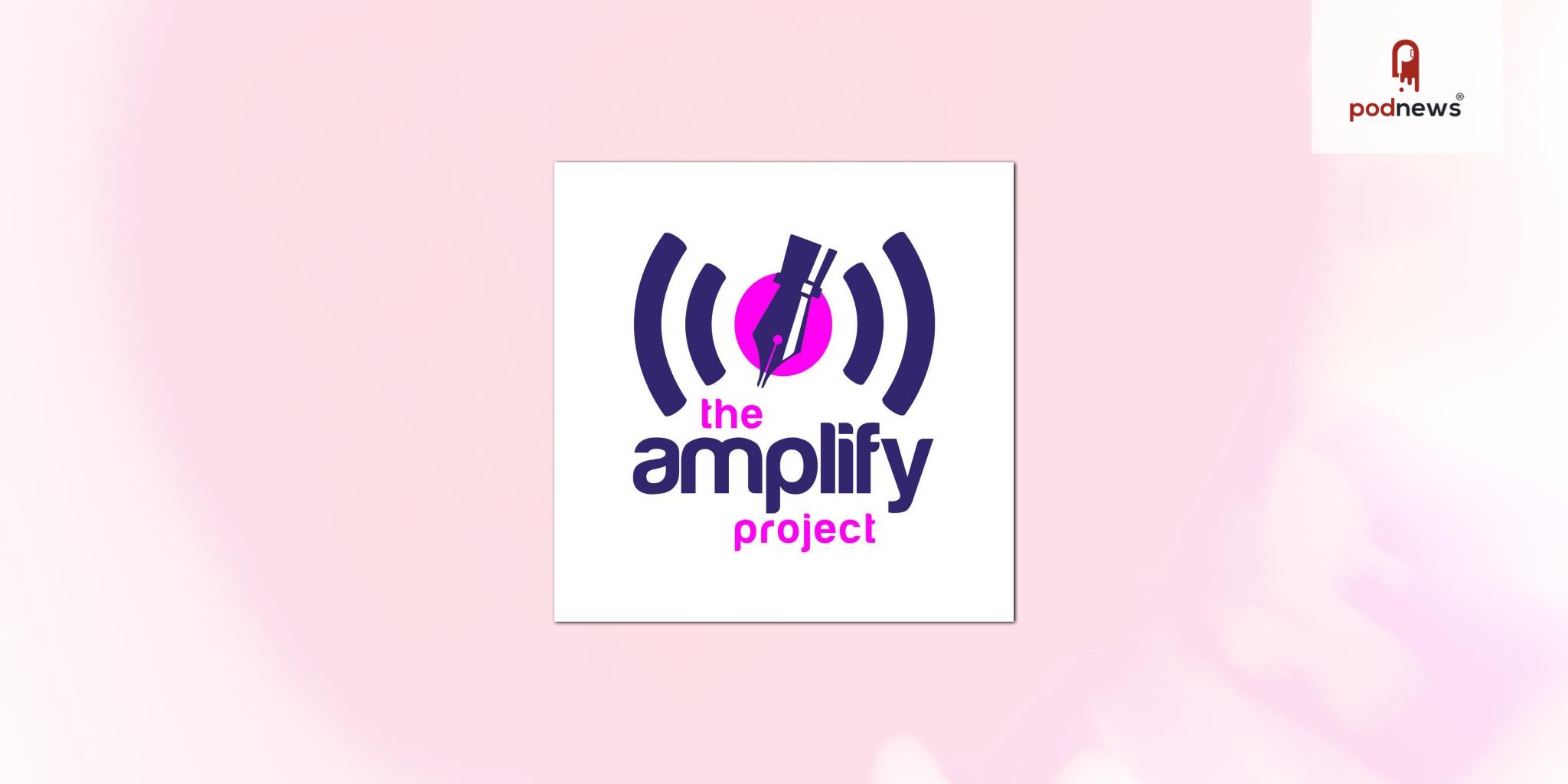 Acclaimed podcast launches season two to amplify the voices of Black British writers
Press Release ·
The Amplify Project is thrilled to announce the highly anticipated launch of Season 2 of its groundbreaking podcast, supported using public funding by Arts Council England thanks to National Lottery players. Listen to the trailer here.
Following the success of the inaugural season, The Amplify Project continues its mission to champion diversity and promotes some marginalised voices within the literary community with a new 10-episode season, that sheds light on powerful narratives from renowned writers across stage, page and screen in Britain, and provide listeners with invaluable insights into the experiences, creativity, and cultural significance of Black writers.
Hosted by seasoned literary enthusiasts and award-winning writers; playwright, author and director, Patricia Cumper MBE and writer and creative producer, Pauline Walker, the pair dive deep into the minds and works of influential Black British writers, delving into their inspirations, writing processes, and the impact of their stories on society. Season 2 features an impressive lineup of esteemed guests, including award-winning writers, emerging literary talents, and thought-leaders who have left an indelible mark on British literature and writing.
Guests for season 2 include Ben Tagoe (screenwriter), Dean Atta (poet), Dreda Say Mitchell MBE (award-winning and internationally best-selling author), Inua Ellams MBE (poet and playwright), Leone Ross (novelist, journalist and academic), Roy Williams OBE (playwright), Theresa Ikoko (BAFTA nominated screenwriter and award-winning playwright) and Yomi Sode (award-winning writer). Additional guests will appear on a one-off special "Titans" episode, during UK Black History Month, featuring trailblazers and renowned Black British writers who have paved the way and influenced so many others.
Throughout this season, listeners can look forward to engaging interviews exploring their favourite writer's transformative journeys, themes of identity, social justice, cultural heritage, and personal triumph through the lens of Black literature. Each episode captures the essence of the writer's unique perspective, offering intimate and thought-provoking discussions that go beyond the pages of their books.
Listeners will enjoy thoughtfully curated discussions, exploring a wide range of genres, including fiction, non-fiction, stage, television, poetry, and more. Throughout Season 2, The Amplify Project will dive into the rich tapestry of Black literature, shedding light on contemporary works, exploring the historical context of classic pieces, and highlighting emerging voices that shape the future of the literary landscape.
Co-host and producer, Patricia Cumper MBE said: "We are thrilled to bring back 'The Amplify Project' for a second season and continue our mission of celebrating the voices of Black authors. We firmly believe in providing a platform for Black authors to share their stories, ideas, and contributions to literature. By doing so, the podcast aims to foster inclusivity, inspire aspiring writers, and engage a global audience in thought-provoking conversations about race, culture, and the transformative power of literature."
Co-host and producer, Pauline Walker said: "In a time when diversity and representation matter more than ever, this podcast provides a platform for authentic, enlightening conversations that bridge the gap between readers and authors. We believe that through these dialogues, we can foster empathy, understanding, and appreciation for Black literature and the profound impact it has on society".
Hazel Edwards, South East Area Director, Arts Council England, said: "We're delighted to be supporting the second season of The Amplify Project, thanks to National Lottery players. The podcast series provides an important platform to champion diversity through the voices of Black British writers and the lens of Black literature. I'm excited for what the second season will bring and the powerful role it has in driving inclusivity and understanding, as well as hopefully inspiring a whole new generation of writers."
Season two of The Amplify Project will feature ten episodes and a one-off special episode for UK Black History Month in October. Episodes 1-4 are readily available on the Amplify Project website here. Episodes will be released fortnightly.
Listen
This is a press release which we link to from Podnews, our daily newsletter about podcasting and on-demand. We may make small edits for editorial reasons.
This page contains automated links to Apple Podcasts. We may receive a commission for any purchases made.