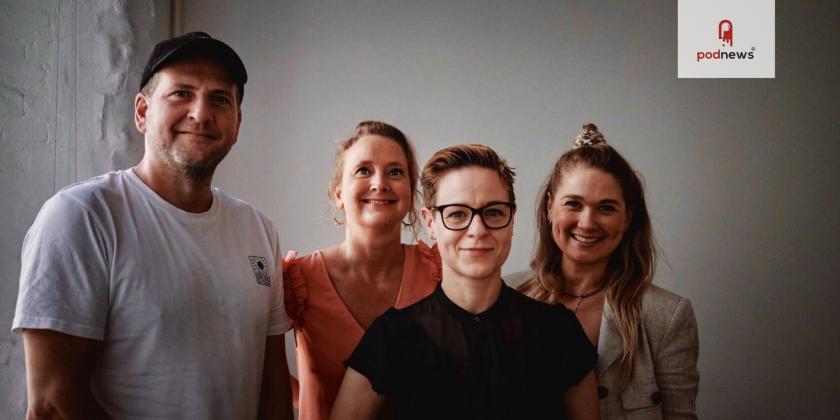 Acast and ZEBRALUTION Podcast become exclusive partners
Press Release · via ZEBRALUTION · · Updated
ZEBRALUTION Podcast, full-service podcast network, and podcast platform Acast today announced a strategic partnership. Effective immediately, Acast will be responsible for the hosting, distribution and technology of all ZEBRALUTION podcasts. The shows will also be integrated into the Acast Marketplace, making them available to all of Acast's national and international advertising partners for booking advertising inventory.
ZEBRALUTION and Acast are pioneers in digital audio and experts in the dynamic and programmatic marketing of advertising inventory in podcasts. The two independent companies are now pooling their expertise to jointly drive innovation in the podcast market. This will benefit podcasters, advertisers and listeners in the DACH region and worldwide. As a globally operating company, Acast supports the international orientation of the ZEBRALUTION Group.
Acast is certified according to the IAB 2.1 standard, the most important international standard for the measurement of podcast KPIs. This provides advertising clients with the best possible data basis for successful advertising campaigns.
Through the alliance of the two companies, the advertising booking of podcast spots (i.e. commercials that resemble radio spots but were produced specifically for the medium podcast) within the ZEBRALUTION shows is now possible via the Acast Marketplace. Podcast spots can be booked programmatically and played out dynamically. The booking of native advertising formats like host reads is handled by ZEBRALUTION Podcast. Advertising customers can thus access a comprehensive range of shows as well as advertising opportunities.
The partnership includes a diverse portfolio of indie shows in a variety of genres and will be continuously expanded with additional signings, currently including "Busenfreundin," "Hirn & Hupen" and "Hello, Lovers! How do we want to love today?" "We are very excited about this partnership," says Luisa Abraham, Managing Director of ZEBRALUTION Podcast. "As an indie-focused company, we are united in putting podcaster:ins at the center of everything we do. We want them to make money with their creative work - and that includes the shows beyond the top 50. To do that, we need marketing at the highest technological level. We have found the ideal partner in Acast. Our current agreement should be just the beginning for further audio marketing models."
Tobi Griebenow, Director Content at Acast Germany, says: "With ZEBRALUTION Podcast we gain a very important and relevant partner in the German audio market. Through the cooperation we strengthen our portfolio in the Acast Marketplace significantly. Our offer to national and international advertisers will be larger and even more attractive and can be booked by advertisers in all common ways and uncomplicated 'from one source'. ZEBRALUTION Podcast has very high demands on technology and marketing - that they put their trust in us makes us happy and is proof for us that we are one of the most attractive and innovative podcasting partners in the German market with our know-how and the appropriate technology stack."
This is a press release which we link to from Podnews, our daily newsletter about podcasting and on-demand. We may make small edits for editorial reasons.