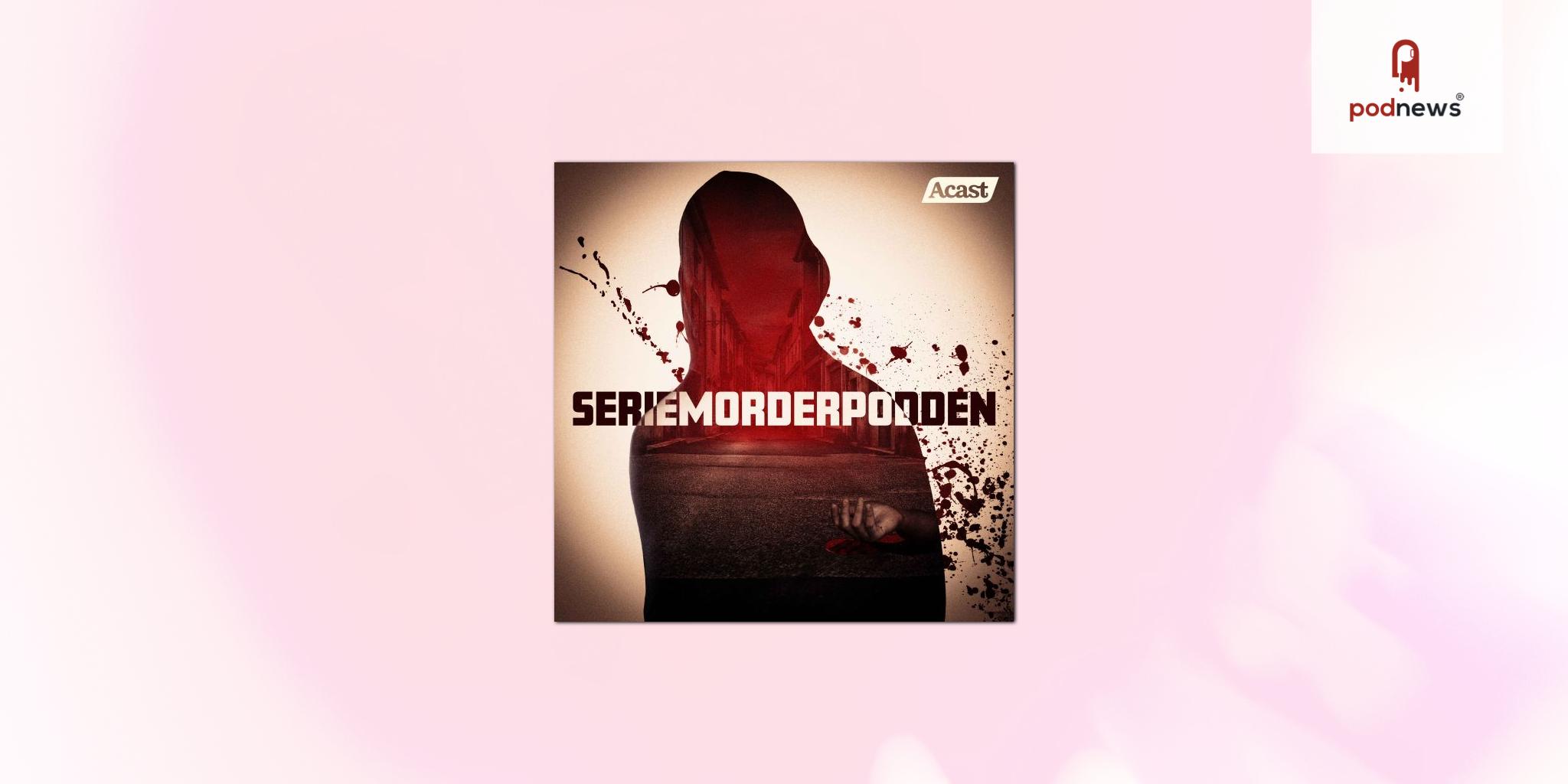 Acast launches Seriemorderpodden in Norway after big international success with The Serial Killer Podcast
Press Release · Oslo, Norway ·
Acast has launched Seriemorderpodden – an enhanced Norwegian version of the hit show The Serial Killer Podcast which has enjoyed huge international success since 2016, with a total of 17 million listens. The creator behind the show – Thomas Rosseland Wiborg-Thune and Acast have now partnered to reach new audiences by releasing an upgraded version of the podcast in his homeland of Norway. The project involves separate Acast teams in America and Norway working across his two projects, in order to ensure the best possible service and support. Seriemorderpodden will be unique to the Norwegian podcasting market given its strong niche. It's a podcast solely dedicated to exploring the serial killer phenomenon, focusing on one killer per episode. Thomas goes into great detail describing who they are, what they did and how. He also takes special care in honoring their victims. The first episode, being released today, spotlights Jeffrey Dahmer a.k.a. The Milwaukee Cannibal, who committed the brutal murder and dismemberment of 17 men and boys during the late 70s, 80s and early 90s.
Thomas Rosseland Wiborg-Thune says: "I've worked with Acast in America for two years now, yet have been podcasting for a total of seven and they're the first podcast partner I genuinely feel have my best interest at heart. We share the same vision. I'm looking forward to revamping my content together with the Norwegian team at Acast and giving the podcast new life in my mother tongue, to be enjoyed by my fellow countrymen – many of which I suspect might enjoy the type of content I produce, but have previously disregarded or missed it due to it being in English."
Thomas Rosseland Wiborg-Thune has spellbound many fans throughout the years, with his uniquely accented English voice and theatrical storytelling technique. And Seriemorderpodden will now deliver the same experience for fans in his native Norwegian.
Josephine Forssjö, Nordic Content Director at Acast, says: "The fact that Thomas is Norwegian presumably surprises many of his listeners, as well as the fact that he has a daytime job working as a controller in the public sector."
"Being the world's largest independent podcast platform, we're passionate about helping our creators break new ground and expand their podcasts across borders. This project is a prime example of great content being put to good use. We're also excited to see what the Norwegian following will look like, seeing as The Serial Killer Podcast's American listeners have proven to be exceptionally loyal," Josephine Forssjö adds. The first episode of Seriemorderpodden spotlighting Jeffrey Dahmer is available on the majority of podcast listening apps as of today, with new episodes released every fortnight.
Listen
This is a press release which we link to from Podnews, our daily newsletter about podcasting and on-demand. This is reprinted verbatim; we may rewrite headlines and descriptions.
This page contains automated links to Apple Podcasts. We may receive a commission for any purchases made.