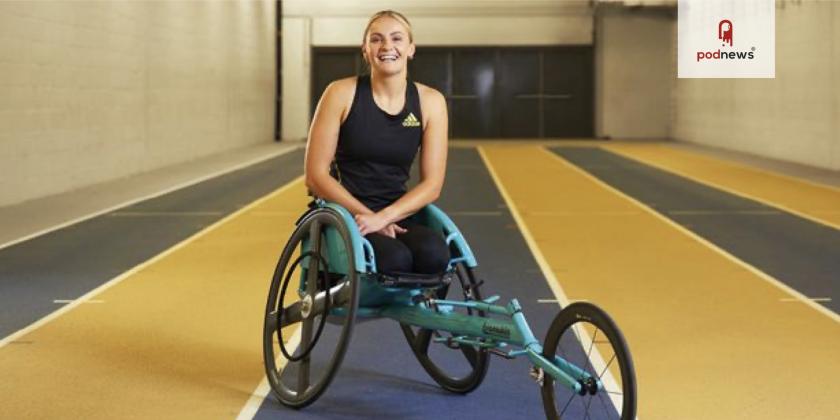 Acast Creator Network and The National Lottery come together to promote Good Causes
Press Release · London, UK ·
The National Lottery has been working with Acast, the world's largest independent podcasting company, on a series of special podcasts, to celebrate its latest Good Causes campaign.
The branded podcast campaign was devised in collaboration with National Lottery operator, Camelot, to show how National Lottery players contribute to Good Causes the length and breadth of the UK in a relevant and inspiring way. With over £30 million raised for Good Causes every single week, the podcasts also delve deeper into the individual stories and initiatives that have benefited from funding.
The campaign has seen National Lottery Good Cause projects team up with popular Acast podcasts. These include Table Manners with Jessie & Lennie Ware, who met the food charity Feed Me Good, as well as Football Ramble Presents: Upfront, which collaborated with the grassroots women's football team Actonians LFC ahead of the Euros. The Guilty Feminist also recorded a special episode with former footballer and refugee campaigner Comfort Etim.
The final episode in this first series of podcasts – Fearne Cotton's Happy Place – is available this week and is also the first time that Fearne has partnered with a brand in this way. Earlier this month, Fearne met Scottish wheelchair racer Melanie Woods, ahead of her appearance at the upcoming Commonwealth Games, to discuss how National Lottery funding has helped Melanie develop as an athlete and how it supported her journey to the Games. Thanks to National Lottery players, over £40 million has been raised to support the 2022 Commonwealth Games.
Listen to that episode on Acast's website.
Fearne Cotton, host of the Happy Place podcast: "I hear of National Lottery funding all the time, but knowing that each ticket bought contributes to Good Causes reaffirms the importance of telling these stories. Speaking to Melanie was inspirational, and it was by diving into the background of their training, and how the funding helps that I got a sense of how collaborative and important the contributions of those that play The National Lottery make."
Emma Foord-Williams, Key Account Director, Acast - "Acast and National Lottery operator, Camelot, came together on this campaign through a joint ambition to create a series of podcasts that clearly demonstrated where National Lottery funding goes. Branded episodes were the perfect format in which to do this – as they gave us unrivalled time to discuss a relevant Good Cause project or recipient. This concept also gave the podcaster the authority and agency to guide the conversation in a way that suits their listeners and delivers must-listen content."
Camelot's Head of Content and Creative Hub, Arabella Gilchrist, said: "We are thrilled to be partnering with Fearne Cotton's Happy Place to tell Melanie's inspiring story, as she gears up for medal success at this summer's Commonwealth Games."
"Thanks to National Lottery players, over £40 million has been raised to support the 2022 Commonwealth Games. Melanie is just one of many brilliant athletes who have benefited from National Lottery funding and we are delighted to be able to showcase her story to new audiences.
"Reaching new audiences is a key priority for Camelot and The National Lottery, and we're pleased to be working with Acast to help deepen the connection between The National Lottery's unique purpose and play by telling inspiring stories like Melanie's.
"Every time you play The National Lottery, money is raised for Good Causes across the UK, so take a listen to Melanie and Fearne to find out more."
This is a press release which we link to from Podnews, our daily newsletter about podcasting and on-demand. This is reprinted verbatim; we may rewrite headlines and descriptions.