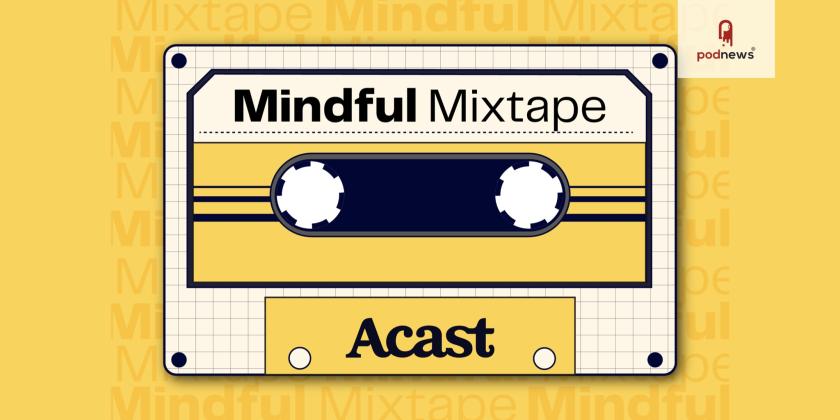 How podcast listeners can help mental health charities via Acast+ one-time payment technology
Press Release · via Acast ·
Acast and two charities, Suicide&Co and Turn2Me, have collaborated with some of the biggest podcasters in the UK and Ireland to produce an exclusive podcast mixtape.
Using our Acast+ one-time payment technology, we have created a collection of podcast episodes called 'The Mindful Mixtape', featuring some of the biggest and best talents across the UK and Ireland.
This collection will only be available behind a paywall on our Acast+ platform, with proceeds going directly to charities. Listeners will be able to donate fixed amounts to access the mixtapes.
Acast+ was launched in 2021 and provides podcasters additional revenue streams to monetise their content via subscriptions across all platforms. By offering bonus features, ad-free episodes or even exclusive releases, podcasters can use subscriptions to improve direct relationships with their listeners.
One-time payments bridge the gap between subscriptions and regular free content. They can provide a podcaster with a platform to release special episodes, or full series for a fee of their choosing.
For the UK version of The Mindful Mixtape, podcasters submitting episodes include Peter Crouch and Abbey Clancy from The Therapy Crouch, Katherine Ryan from Telling Everybody Everything, This Paranormal Life and Dope Black Dads. In Ireland, shows including The Women's Podcast, Nothing Is Real, and Catch Up With Louise McSharry have all provided exclusive content for the mixtape.
Peter Crouch: "As someone with a busy family and multiple projects on at once, protecting my mental health and mindfulness is incredibly important. Hopefully, listeners can find some solace and common ground with the episodes on this mixtape, all while supporting some great causes."
Yasmin Bassi, Senior Product Manager, Acast: "One-time payments via Acast+ can open up so many possibilities for podcasters. Whether it's setting up a funding goal, or as a donation tool for a charity - subscriptions and one-time payments can diversify revenue streams and audiences. The Acast Mindful Mixtape is a fantastic example of podcasting for good, and the power of podcasts as a donation tool."
Proceeds from the download in the UK will go directly to Suicide&Co. Suicide&Co is a support service for individuals bereaved by suicide and opens up the conversation around suicide related-grief. They strongly believe in the power of conversation and use a variety of initiatives to spark conversations and encourage open dialogues around bereavement from suicide and mental health, more generally.
Over in Ireland, funds will go to Turn2Me.
Turn2Me offers up to six free counselling sessions to every adult in Ireland, and unlimited free online support groups on anxiety, depression, grief and relationship issues. Turn2Me wants to create a world where mental health issues are acknowledged and are accepted and where every person in distress will feel confident to openly access the support services they need.
By downloading the Acast Mindful Mixtape via Acast+, listeners will be helping fund vital work in supporting mental health needs.
This is a press release from Acast which we link to from Podnews, our daily newsletter about podcasting and on-demand. This is reprinted verbatim; we may rewrite headlines and descriptions.