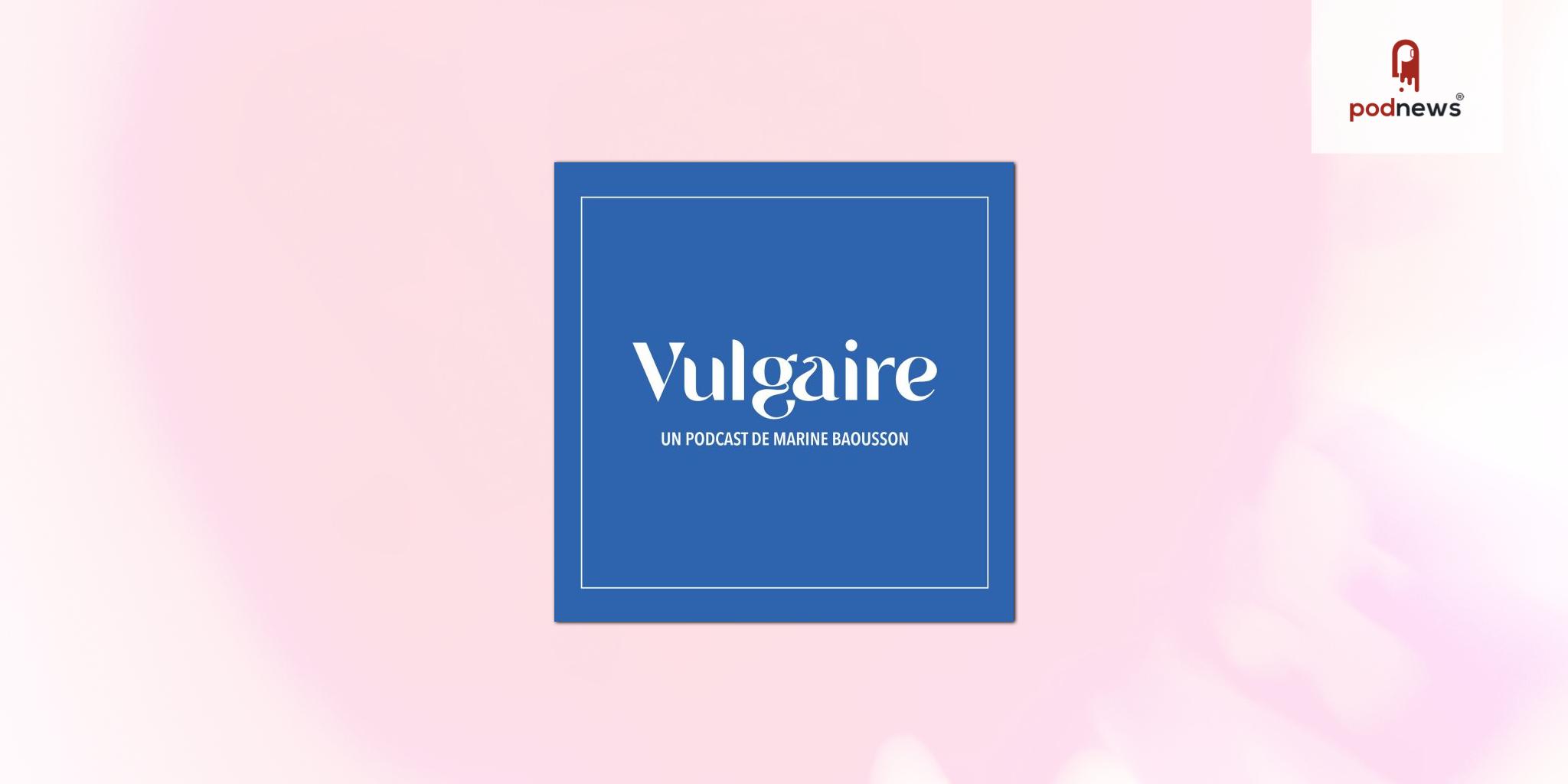 Acast and Amplifon bring hearing loss to life with an immersive podcast episode
Press Release · Paris, France ·
Acast, the world's largest independent podcast company, and Amplifon, the first French hearing network, are launching a series of branded episodes with Marine Baousson from the Vulgaire podcast. The episode, created to raise awareness about hearing loss, is available here and on all podcasts apps.
Hearing is a sense too often neglected, but one that allows us to develop and socialize. If hearing a conversation is one thing, understanding it is another — and struggling to understand conversations in a noisy atmosphere can also be one of the first signs of hearing loss.
To catch listeners' attention, Amplifon has chosen to invest in podcasts to encourage them to adopt the right measures to protect their hearing. Indeed, listening to a podcast remains a personal and engaging activity that is generally done with headphones — and podcast ads generate a brand recall 4.4 times higher than any other digital advertising format.
Julie Rousson, Communication & Digital Manager at Amplifon France, said: "The podcast seemed to us a good way to talk about hearing. At first, because of its format — it only focuses on hearing — but also by its reach, which is wider than usual media. We are all concerned, personally or in our entourage, by hearing loss. With these partnerships, we wanted to raise awareness of the importance of hearing in our daily lives but also on our health in a creative and interesting way."
By turning to Acast and its Creator Network, the brand and its media agency Dentsu wanted to offer a new and immersive experience to listeners. In the episode of Vulgaire, Marine Baousson immerses her listeners in a very confusing sensory experience. In addition to explaining hearing and how it works with a short interview of an expert, the podcaster puts them in the shoes of the hearing impaired: In the episode, and without warning the listener, the editing will allow them to experience hearing loss.
Marine Baousson, host of the Vulgaire podcast, said: "Hearing was already on my list of topics to talk about. My little brother Romain has suffered a fairly significant hearing loss in his right ear, which means that he only hears a third of what he should, and all because of an accident when he was a child.
"Some time later we realized that if he didn't clean his room when asked, it could be because he was told to do so in the wrong ear. One thing is for sure, the ENT specialist said: No need to fit him with a hearing aid, he'll be fine, he just won't be able to be a musician. Spoiler alert: my brother is a rock drummer, he plays a lot of instruments, and he produced this episode."
Branded episodes are perfectly adapted to this type of initiative, allowing podcasters to propose original creative concepts while integrating the sponsor in their editorial content. Amplifon is also sponsoring the Emotions and Choses à savoir santé podcasts, increasing coverage of its campaign.
Yann Thébault, General Manager of Acast France and Germany, said: "Advertisers like Amplifon are seeing the benefits that podcasts can bring to their campaigns. This awareness campaign is a unique experience that will raise awareness and educate many listeners about hearing loss via a novel creative concept."
Listen
This is a press release which we link to from our daily newsletter about podcasting and on-demand. This is reprinted verbatim; we may rewrite headlines and descriptions.
This page contains automated links to Apple Podcasts. We may receive a commission for any purchases made.