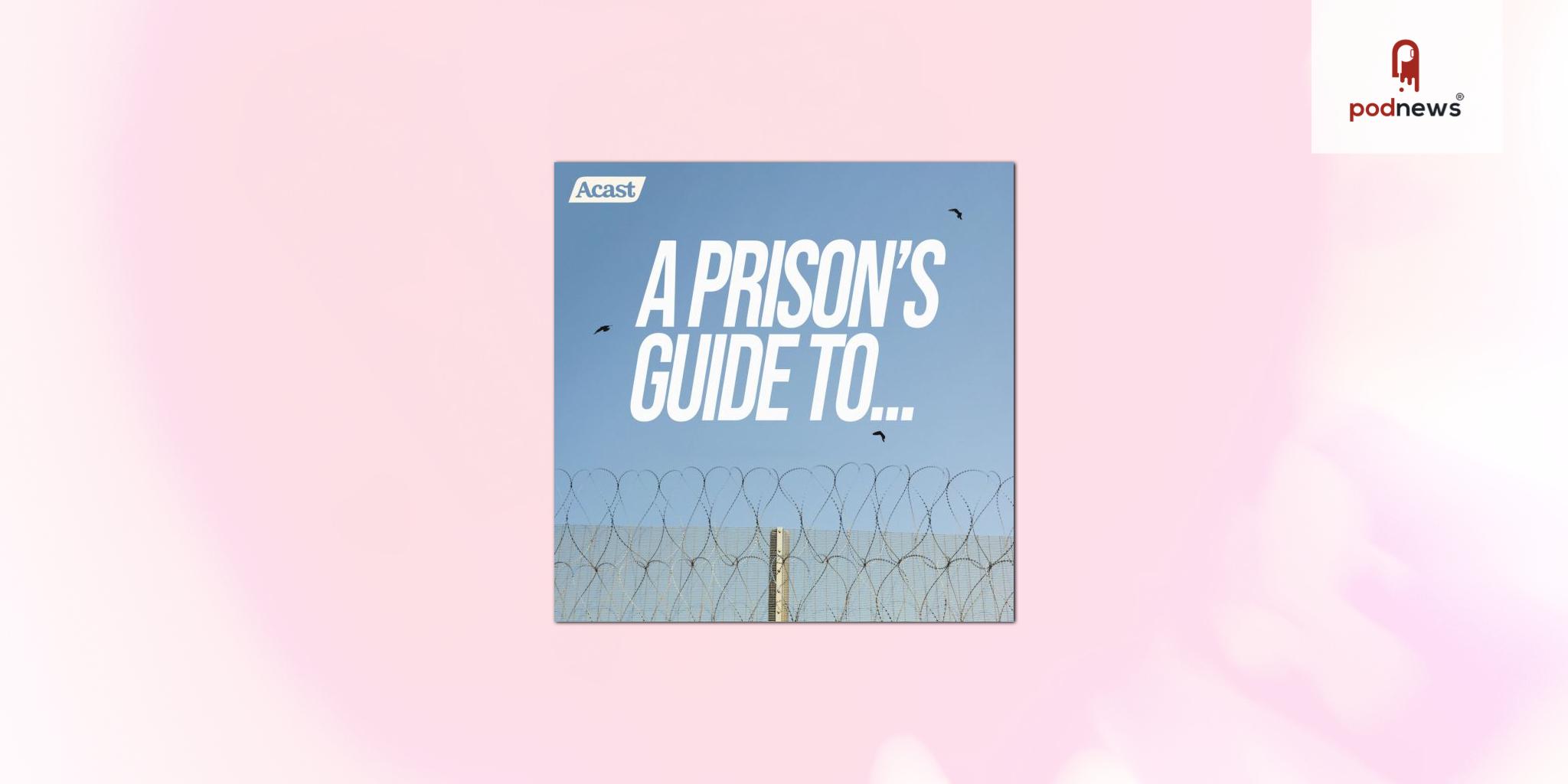 New podcast highlights how prison staff protect the public and help break the cycle of crime
Press Release ·
A new podcast – the first of its kind – will give the public unprecedented insight into what really goes on behind the prison walls. It shows how staff across the country work tirelessly every day to protect the public and give prisoners a second chance to help break the cycle of crime and change lives (launching today 10 January).
Most people never get the chance to enter a prison and this four-part series called A prison's guide to, narrated by actor Ben Bailey Smith and available on all podcasting platforms, will allow staff working on the frontline to share their experience. Prison staff play a crucial role in keeping prisoners and communities safe while reducing reoffending - giving prisoners the skills and support they need to live crime-free lives on the outside.
The public will hear first-hand from staff including Babafemi Dada, 55, the first black African governor in the UK, who runs HMP Gartree, a high security men's prison in Leicester. As well as Ramsey Badran, 52, who works in a support staff role at HMP High Down and has convinced his son to join the service too, Jae Lynch, 38, a prison officer at HMP Woodhill and Sandra Sackey, 31, who works at HMP Wandsworth supporting staff with their wellbeing.
On his involvement in the podcast, Jae says: "I experienced the criminal justice system as a young man when I was given community service for vandalism. The probation staff I met then were fantastic and helped give me back some self-respect and pride and I didn't offend again. It was the pandemic that made me revaluate my life and decide I wanted to do something more rewarding and help others. My first day on the wings was daunting but doing this podcast was even more scary! I look forward to having the opportunity to share an insight into the hidden world of a prison and the vital work we do keeping the public safe."
There will also be episodes with Ali Barker, 44, governor at HMP Bedford, Emma Frost, 35, who is now working at governor level at HMP Morton Hall after starting out in a support role thirteen years ago and Howard Masters, 52, who is responsible for the training of all staff working in prison PE departments across the country to ensure they have nationally recognised qualifications.
Reflecting on her career, Ali says:
"When I started out there weren't as many women in the service so I'm really proud to have risen through the ranks. Being a woman has never held me back, although people often don't believe me when I tell them I'm a governor who is responsible for hundreds of staff and almost 400 prisoners.
"This job isn't easy and I have had challenges over the years. But I have to say, being a mum of two is harder. The people I work with every day make it all worthwhile and together it feels like we're making a real difference to offenders' lives while protecting the public."
Also sharing their experiences will be, Rachel, 24, who works in a support role at HMP Chelmsford helping to keep the prison secure and Ishmael Hussain, 28, a trainee psychologist at HMP Frankland.
Actor Ben Bailey Smith says:
"It's definitely the case that for most of us, our only experience of prison comes from what we see in the media. Hopefully, we're going to be offering a more realistic portrayal – one that acknowledges the realities of how tough it can be behind prison walls, whilst also showing the public how hard the staff are working, as a unit, to help offenders turn their lives around."
A prison's guide to has been made by Acast Creative and the Ministry of Justice.
Listen
This is a press release which we link to from Podnews, our daily newsletter about podcasting and on-demand. This is reprinted verbatim; we may rewrite headlines and descriptions.
This page contains automated links to Apple Podcasts. We may receive a commission for any purchases made.