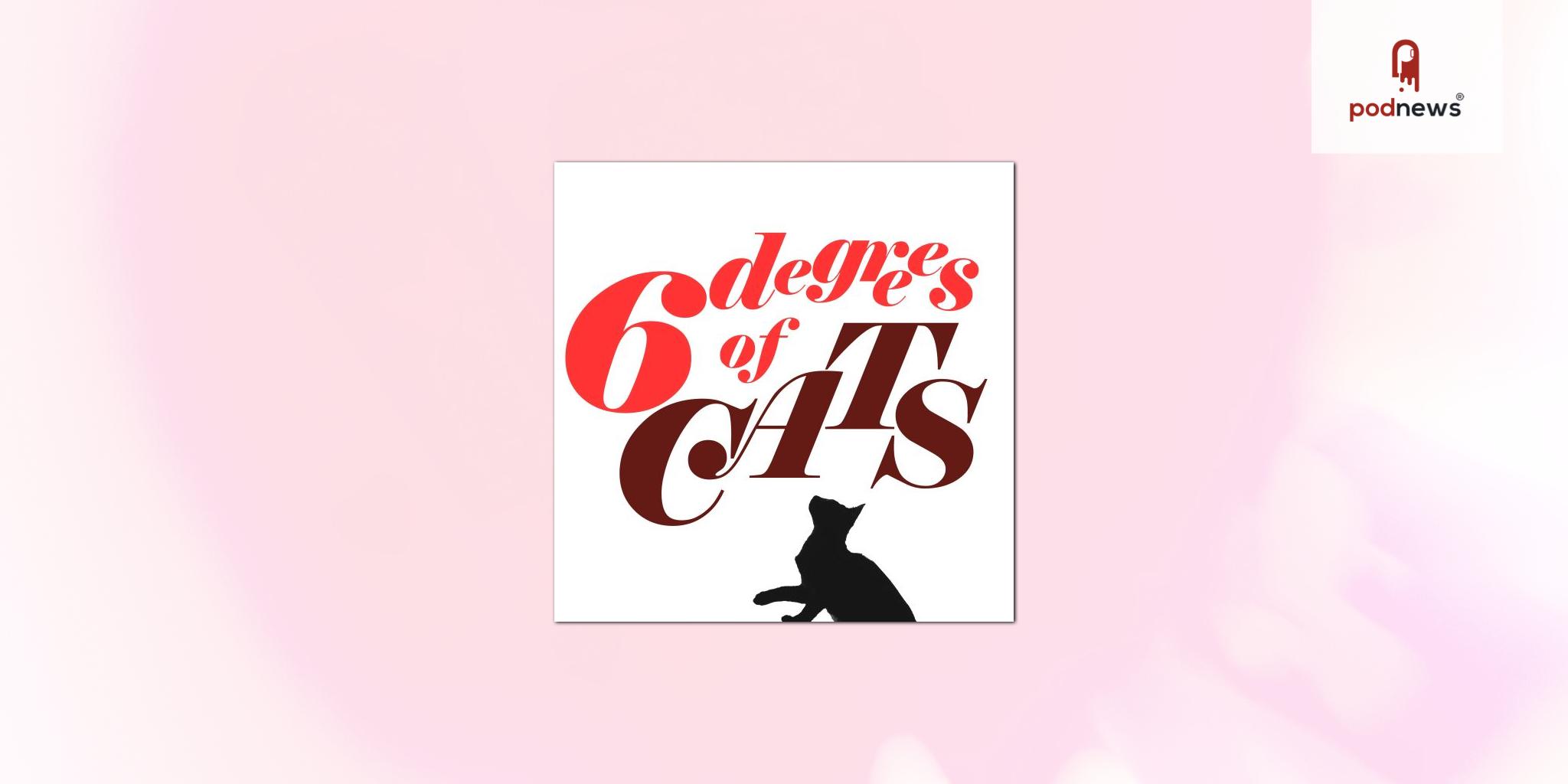 Spotify Sound Up! USA alumni announces premiere of cat-themed history and culture podcast, 6 Degrees of Cats
Press Release · New York, NY, USA · · Updated
Today, Amanda B., a finalist of the first Spotify Sound Up accelerator for women and non-binary podcasters, announced the launch of her original independent podcast 6 Degrees of Cats, a 25-30 minute bimonthly culture and history-themed series featuring a diversity of multidisciplinary expert voices. The podcast is produced, edited and hosted by Amanda.
"This podcast is my dream project. It unites my lifelong love of cats with my pattern detection skills, my passion for storytelling, and my curiosity for all things art, culture and history," said Amanda. "Especially in these polarizing times, it's such a joy to use research to playfully deconstruct and interrogate the black-and-white assumptions we have, such as the false binary of cat versus dog. I see it as a way to celebrate the misunderstood and the marginalized. Like cat ladies, such as myself. And cats, of course."
In 6 Degrees of Cats, Amanda merges her scrappy, indie rocker persona with the writing and research prowess she's gained from working internationally in the fields of education, research, tech, and public health. "Forget that smear campaign about the danger of curiosity to cats. Amanda and her feline (and human) subjects will reward your curiosity through their natural and unparalleled cleverness," said media strategist and show designer Graham Griffith. Spotify Sound Up senior manager Jane Zumwalt stated, "If you think you know what this show is because it's a 'cat' podcast - you have no idea. Amanda is so quick, witty, eclectic, and funny as your host and guide! History, jokes, hot takes, and social commentary come at you with blazing speed. Ok plus there's plenty of cat love of course. It'll become your favorite midweek energy boost!" Per podcast strategist Rekha Murthy, "6 Degrees of Cats honors cats the way they demand and deserve. Amanda's devotion and knowledge is boundless. I'm not even a cat person and I love this show."
6 Degrees of Cats episodes 1 and 2 will be released together on March 14th on all major podcast listening platforms, and a new episode will be released every other week thereafter. Across the nine-episode season, Amanda will cover topics such as Greek and Norse mythology, science, music, and agriculture with a diverse roster of guest experts including animal behaviorist and "Inside the Mind of a Cat" star Dr. Kristyn Vitale, Curator Emeritus of the Smithsonian Institute's National Museum of Natural History Dr. Melinda Zeder and trap-neuter-return activist Sterling "TrapKing" Davis of TrapKing Humane. Listeners are encouraged to download 6 Degrees of Cats on their preferred podcast platform and sign up for the companion newsletter "The Captain's Log" to receive access to bonus content and opportunities.
ABOUT AMANDA B.
Amanda B. is a Korean American transracial adoptee based in Brooklyn, New York. She was selected into a cohort of 10 out of 18,000 applicants to go through Spotify's first Sound Up podcast accelerator for women and non-binary podcasters of color in 2018. As a musician, she has supported international performing artist Peaches onstage for The Samantha Bee Show's 2017 Not the White House Correspondents Dinner broadcast, and recently released a sophomore full-length album with her rock 'n' roll band Leathered. Amanda also consults for The Podcast Academy to direct their community and educational programming, and serves on the board for OkaySo, a free mental health app for young people.
Listen
This is a press release which we link to from Podnews, our daily newsletter about podcasting and on-demand. This is reprinted verbatim; we may rewrite headlines and descriptions.
This page contains automated links to Apple Podcasts. We may receive a commission for any purchases made.