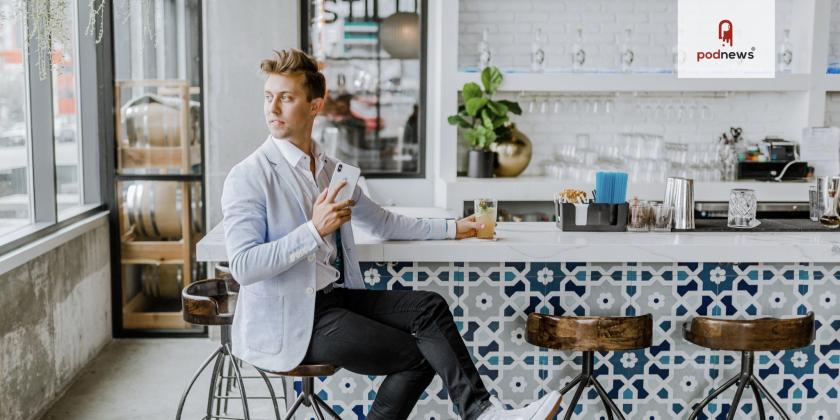 Our recommendations for a new podcast app to replace Stitcher
· By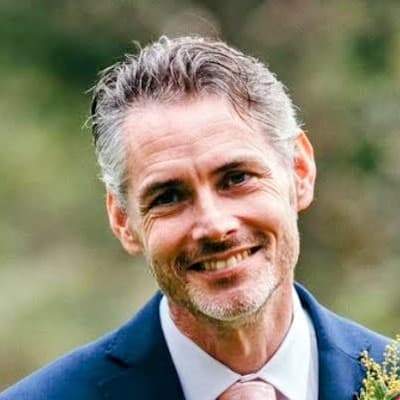 James Cridland
· 4.4 minutes to read
Podcast app Stitcher closes on August 29, which could leave many podcast listeners wondering what podcast app to switch to on their phone.
The answer really depends on what type of podcast listener you are, and which phone you have. Here are our recommendations.
Apple Podcasts
If you have an iPhone, you probably already have the purple-coloured Apple Podcasts app on it - unless you uninstalled it, of course. (You can get it back again in the App store if so).
A few years ago, Apple Podcasts was a functional player but seemed to have been forgotten by Apple, and appeared to be quite buggy. Recently, though, many of the issues with it have been fixed, and with the advent of Apple's paid subscriptions, you can support some of your favourite podcasters and get additional content too.
When iOS 17 comes out, probably next month, you'll get episode artwork as well, so it'll be a richer and nicer visual experience too. The app now supports chapters, too (it only supported certain chapters from certain shows in the past), and of course interfaces well with CarPlay, your Apple Watch, and other Apple devices. It's probably the most-improved podcast app over the past few years - and it's free.
Great if: you have an iPhone
Not so good if: you have Android
Pocket Casts
For Android and iOS, Pocket Casts is a great-looking and functional podcast app. It has a long heritage, and now it's part of Automattic, the company that owns Wordpress, it has access to much more resources to continue improving it.
Specifically, the app offers variable speed playback that is tweakable per-show; it can make voices louder with a 'volume boost' feature, and has a configurable 'trim silence' tool to remove gaps and thinking-time from your favourite interview shows. (It's saved us 14 hours so far).
The app is freemium: that is, it offers a lot for free, but some more tools if you're a Pocket Casts Plus member, including a desktop app that remembers where you are in your shows, and watch apps for both Apple and Wear OS. Pocket Casts Plus is not cheap, at $49 a year, though.
Great if: you want a good-looking, high quality app on Android or iOS
Not so good if: you want additional functions but don't want to pay
Overcast
One of the best-known independently-developed podcast apps, Overcast is available for iOS devices, and developed by Marco Arment.
A highly privacy-aware app, it's supported by advertising (which you can remove for a $10/year fee), and has a number of proprietary features include "Smart Speed" and "Voice Boost", both of which are more sophisticated algorithms than similar-looking features you'll find on other podcast apps.
It also has an Apple Watch app.
We wanted to review it for this article, but for some reason, it won't actually load for us (either on iPhone or iPad), and reporting it in the Slack forum failed to elicit a response. But we're still recommending it, given its high use and functionality.
Great if: you want the best for iOS, but don't want an Apple app
Not so good if: you have Android
Antennapod
For Android phones (only), Antennapod is open-source and ad free. The app has existed since 2011.
It has a lot of the features you'd expect from podcast apps, and recent releases have added the visual polish and podcast discovery that you'd expect from a good podcast app.
If you run a de-Googled phone, or would just prefer to disconnect from other services, Antennapod is available on F-Droid and does not use any back-end servers - so it directly parses RSS feeds on your device. It's highly privacy-aware, and doesn't send data anywhere.
In our experience, it's a good choice with clear UX, though it can appear slow to implement new features, since the volunteer team thinks carefully and cautiously about new options.
Great if: you want an open, decent app
Not so good if: you use iOS, or if you want regular updates
"New podcast apps"
Adam Curry and Dave Jones have been heading-up a new set of features for podcasting, including payment tools, quicker updates, transcripts and other enhanced features. Some smaller podcast apps support some of these features; a complete list is here.
Hand on heart, we can't recommend any of these apps quite yet as replacements for Stitcher.
While technically competent, they lack the UX polish that other apps here have; and while they may support some of the bleeding-edge features, many don't support must-haves like volume-boost, silence skip or variable speed playback.
If you want to try some, Fountain is on iOS and Android (our Editor is an advisor); others that seem well-rounded are Podcast Guru and Podverse.
Runners-up
The Google Podcasts app is available on Android and iOS; and for Android users, it's still a good choice, if feature-poor. Its catalogue is often incomplete because of the way that it works, and Google's attention is on YouTube Music as its next podcast app, so we've a nagging worry that Google will just delete it one day.
Many Android users suggest Podcast Addict. It might be great for power users, with a wealth of menu options and tweaks, but we find it complicated with a steep learning curve; while it retains design language from the ten-year-old Android 4.1. We think you can do better.
GoodPods is available for both iOS and Android, and leans into a community feel, with curated playlists and focused data. We didn't find it had the features we rely on like silence-skip or volume boost, but we know it's very well liked by its users.
Have your say
We'd love to hear your thoughts. If you're on Mastodon or a similar fediverse app, we'd love to hear them. Paste this url into your search box in Mastodon to join the conversation.
| | |
| --- | --- |
| | James Cridland is the Editor of Podnews, a keynote speaker and consultant. He wrote his first podcast RSS feed in January 2005; and also launched the first live radio streaming app for mobile phones in the same year. He's worked in the audio industry since 1989. |