The history of podcasting in the UK
· Updated · By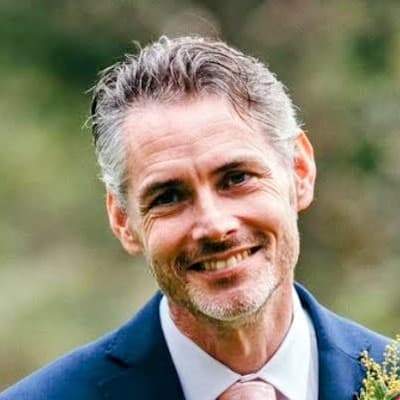 James Cridland
· 9 minutes to read
The UK has punched above its weight in the podcast landscape for many years, with the BBC's output being some of the most popular.
Podcasting was given its name in the UK, too. But how did podcasting get going in the country? And is it really just about the BBC?
Here's an incomplete attempt at some of the important dates in UK podcasting, with some audio attachments too. Have I missed you out? My apologies if so - but please consider contacting Podnews and let's put the record straight together.
What is a podcast? While my definition is normally "whatever the audience says it is", for this page, my definition is stricter: an audio enclosure in an RSS feed.
Feb 12 2004: Ben Hammersley, a British journalist writing for The Guardian, suggested "podcasting" as one of three names for the emerging media type. (We've a separate page about the history of the word 'podcast'.) In the article, he points out that while the BBC offered a number of shows to stream, none were available for download at the time.
Oct 15 2004: The Emma Show publishes its first episode, hosted by Emma Teigen Vartdal, in this RSS feed. This was the first podcast to be published from a .co.uk domain from the first webarchive grab of Podcast Alley's master list, however, this wasn't a UK podcast, since Emma was living in Trondheim, Norway.
Oct 18 2004: Presented by Vaughan Jackson, The Hitchin' Hours publishes its first episode, as part of this RSS feed. This appears to have been the first UK podcast I can find, unless you know different. Here's a short clip from the second show (which calls itself the first official episode), from Oct 23 2004.
Nov 11 2004: Matt Webb, working within BBC Radio & Music Interactive, mentions that In Our Time is now available from the BBC as a podcast, and links to the RSS feed. He hand-typed the XML file.
Nov 29 2004: LugRadio, a "relaxed, humorous look at Linux and open source", had been recording shows since Feb 26 2004; but this episode (including a segment about 'podcasting: what it is, and why we're not doing it… yet') is the first to appear in the site's RSS feed. Here's the last ten minutes of that show, explaining why they'd not done a podcast feed quite yet. (Caution: SWEARS)
Dec 8 2004: Andy Goldberg of The Independent writes about podcasting, but doesn't mention any British podcasters. A week later, TIME Magazine mentions that the BBC are "increasingly posting podcasts" (though I can only find one at this point).
Dec 14 2004: Rowland Cutler posts the first edition of his podcast, Dark Compass, in this RSS feed, adding "probably all rubbish, not even worth downloading". Here's the first surviving episode: a few minutes of episode 84, published in December 2005, recorded on a train.
Dec 17 2004: The BBC issues a press release saying that "BBC Radio's 'podcasting' service proving popular with technology-savvy listeners", claiming 70,000 downloads of In Our Time in November. While The Reith Lectures were available as an MP3 download earlier in the year, that did not use an RSS feed.
Dec 2004: The Pepsi Max No Sugar Wind Ups were launched by Somethin'Else, a London-based production company. The shows consisted of eight minute podcasts, and were downloaded 20,000 times during the month's promotion, which were aired on Kiss, Galaxy, Vibe, Beat 106 and Kerrang. This may have been the first branded podcast in the UK.
Jan 4 2005: BizCast, a website promising Podcasts for the UK's Business News, Advice, Reviews and Interviews, posts episode one of "Bel Esprit's Weekly Creative Podcast, helping you to develope your creative talent".
Jan 9 2005: Paul Nicholls, aka "PodcastPaul" posts episode #1 of his podcast. Topics discussed were whisky tasting, remembering the 80s, and a chat about cheese. Episode #6, posted on Jan 16 was the first to be marked as an enclosure in the RSS feed.
Jan 2005: Richard Vobes begins to post "The Richard Vobes Radio Show". The show was daily, appears to have started in mid January, and is posted in both WMA and MP3.
Jan 26 2005: The BBC is reported to have introduced a podcasting trial for BBC Radio 4's In Our Time, "which means it can be downloaded as an MP3 file and listened to on audio players". "The BBC claims to be the first UK broadcaster to use this technology, and may introduce more MP3s in the future.", says reporter Jemima Kiss. A BBC spokesperson said: "'In Our Time' is already being podcast as a trial to assess if and how to expand it. It was chosen as a strong public service show with no tricky rights issues and a regular slot."
Jan 31 2005: The BBC expands its podcast trial with BBC Radio 5 Live's Fighting Talk.
Feb 12 2005: "Colskee" posts Colskeez Cast #1 - "I guarantee you at least two very pleasant songs…and some thoughts about cycling and podcasting to boot!". He deleted his first shows, but returned to podcasting in July 2006 with "podcast number 1, version 2.0". Here's a clip of that.
Feb 16 2005: BritCaster, "a place to discover the best of British podcasting", was launched. The first post linked to Podcast Paul's episode 19.
Mar 6 2005: Neil Dixon posts Minor Technicality episode one, perhaps being the first UK podcaster to be hosting on Libsyn.
May-Dec 2005: The BBC runs a(nother) download and podcast trial. The initial shows available are In Our Time, the Reith Lectures, Fighting Talk and documentaries from BBC Radio 1Xtra.
Jun 16 2005: The BBC offered Beethoven symphonies as free MP3 downloads. They were downloaded more than 600,000 times, says a press release. This was, perhaps, slightly too successful; classical record companies were unamused, and this was the last time the BBC has made free music available in this way.
Mar 9 2005: Virgin Radio starts a daily podcast, becoming the first UK radio station to produce a daily show. The station's website promotes the show, a telescoped version of the Pete and Geoff Breakfast Show, on a Creative Zen; the RSS feed includes my name (I wrote the RSS feed) and three shows. Here's the first podcast from Mar 7 2005:
Apr 2005: The first paid podcasts: Podshows launches, backed by a number of radio presenters including Tony Blackburn. It promised full music shows, windups and other programmes for 49p a show. "In two years' time this is the way people will consume radio", said Daryl Denham, one of the co-founders.
May 2005: Chrysalis Radio produces podcasts for LBC 97.3 - for presenters Nick Ferrari. Here's the first surviving piece of Ferrari audio, from Oct 17:
May 20 2005: Bill Thompson, writing a technology blog for the BBC, tries podcasting. "A lot of the material out there is dull, badly produced, uninspired, derivative or simply misconceived. However," he goes on, "this does not mean there is not great stuff too."
Jun 5 2005: The BBC covers Mark Hunter, who started the Tartanpodcast in March, a show focusing on Scottish music.
Jun 28 2005: The Naked Scientists post their first science show to an RSS feed. They'd been making shows for BBC radio since 2003. They're still producing podcasts today.
Jul 6 2005: Chrysalis Radio's LBC expands their podcast output to include Sandi Toksvig. Here's the first podcast:
Sep 14 2005: The first podcast-for-podcasters, the BritCaster Podcast, publishes its first episode at this RSS feed. It was hosted by Neil Dixon and Steve Lacey, and contained an interview with Richard Vobes and Phil Coyne.
Sep 17 2005: PodcastCon, the first ever podcasting conference in Europe, was held in the Berners Hotel in London. More than 120 people signed-up to attend. I was a speaker - and got quite a mauling from the audience. Speakers were:
Chris Kimber; Head of Radio Interactive, BBC – podcasting from a public broadcaster's perspective
Neville Hobson; For Immediate Release - podcasting as a tool for business communications
Chris Ritke; 49 Media / Outhink.com
Mark Hunter; The Tartanpodcast – using and promoting music in podcasts
Richard Vobes; The Richard Vobes Radio Show – developing creative content for your podcast
James Cridland; Head of Strategic Development, Virgin Radio – podcasting from a commercial broadcaster's perspective
Paul Nicholls, lawyer and podcaster (podcastpaul.com) – podcasting, legal issues, is speech really free? Defamation
Milverton Wallace; Managing Director, Quixa NetMedia – podcasting, blogging and social media
Chris Skinner, Simulacrum – a live version of Chris's legendary Simulacrum podcast
Dec 5 2005: Comedian Ricky Gervais launches a weekly podcast, with Guardian Unlimited, the online brand for The Guardian newsaper. In February 2006, it gains a world record for being the "most downloaded ever", averaging 261,670 downloads a week during its first month, and attracting over two million downloads by the end of January.
Jan 2006: Chrysalis Radio launches paid podcasts for LBC. Known as LBC Plus, subscribers were charged £24 a year to access content, which were automatically-assembled commercial-free versions of shows. In May 2007 it was reported that LBC Plus had attracted more than 11,000 subscribers, and more than £100,000 in revenue.
Feb 2006: Podcast User magazine is produced, an online PDF edited by 'Podcast Paul' Paul Nicholls. A full set of back issues is available.
Jan 2007: Answer Me This!, with Helen Zaltzmann and Olly Mann, posts its first episode. It goes on to becoming one of the best-known UK podcasts, finally ending at episode 400 on Aug 5, 2021.
Mar 2009: Audioboo, a short-form audio blogging platform, launched. Achieving 1m page views in its first three months, the service came with RSS feeds allowing each contributor to be added to your podcast app. It's now a podcast host, and gained a slight rename to Audioboom.
What have I missed? What else do you have? Please contact Podnews and let's put the record straight together.
| | |
| --- | --- |
| | James Cridland is the Editor of Podnews, a keynote speaker and consultant. He wrote his first podcast RSS feed in January 2005; and also launched the first live radio streaming app for mobile phones in the same year. He's worked in the audio industry since 1989. |