Shown the red card - has Audiochuck's new podcast copied someone else?
· By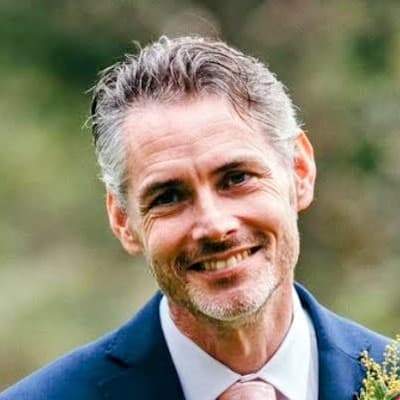 James Cridland
· 3 minutes to read
"It was confusing," Jennifer Dubasak, co-host of Dealing Justice, told me on the telephone. "People said that they had seen our trailers for the new season and were really excited for us. But it wasn't our show."
In 2019, Dubasak and her co-host, Lori Jennings (above) - who work in TV production and casting in Florida - were pitching the idea of a TV show based on cold-case playing cards: cards used by prison inmates, which have led to new information and, in many cases, crimes being solved.
They worked with Tommy Ray, a retired detective with the Florida Law Enforcement Team who had helped launch the program, for contacts with the affected families, and worked with him on the most appropriate way to cover the cases. Then the pandemic hit, and, with no TV shows being made, Dubasak and Jennings decided to take their idea and make it into a podcast.
Dealing Justice posted its first three episodes on May 29, 2020; and returns for a second season shortly. But the promotional blitz that listeners had seen, and reported back to Dubasak and Jennings, was, it turns out, for a different show altogether.
A new show from Ashley Flowers's Audiochuck podcast company, called The Deck, launched on Feb 2, based on the same playing cards and the same format.
The team at Audiochuck had worked with Tommy Ray; who told them about Dubasak and Jennings's podcast. Dubasak and Jennings, too, sent an email to Audiochuck, highlighting the existence of their original podcast.
The email was read, and replied-to: Ashley was on maternity leave, Dubasak and Jennings were told in emails seen by Podnews; but they'd let Ashley know and "we will be back in touch with you". To date, nobody has.
We took a listen and the shows seem eerily similar. Dealing Justice's episode titles - "10 of Hearts: Tina Milford"- are almost identical to The Deck - "Linda Smith (9 of Hearts, Idaho)".
Dealing Justice starts each case by interviewing a family member of the deceased. So does The Deck.
Dealing Justice then takes listeners through the case of that person, painting pictures of the town and the people involved. So does The Deck.
Dealing Justice interviews detectives involved in the case towards the end of each episode. So does The Deck.
And, while they cover different stories, Dealing Justice's coverage of Christy Luna's photograph in May 2020 sounds rather similar to The Deck's Feb 2022 episode talking about Linda Smith's picture.
"Had they did something different around the cards, that would have been OK. But even the formatting is so similar to ours," Dubasak said.
However, she acknowledges it's difficult to know what to do. "I don't want to shut down a family's opportunity for people to hear their story, and help with their case. But it's not right for someone who thinks they're bigger and have more money than I have, so they can just come in and take over something."
Audiochuck has a chequered history around respect for other peoples' work. In August 2019, Crime Junkie pulled five episodes after a plaigarism claim, and was the subject of a cease-and-desist letter from a newspaper alleging copyright infringement. At the time, Flowers was quoted as saying: "We are committed to working within the burgeoning podcast industry to develop and evolve its standards on these kinds of issues."
Copyright in a show format is a debated point; but given that Audiochuck was aware of Dealing Justice, and the New York Times even calls Dealing Justice a "similar podcast" in its writeup, it seems disappointing that attempts haven't been made to work together; especially given Flowers' previous comments.
Audiochuck's PR representative has not returned our email for comment.
| | |
| --- | --- |
| | James Cridland is the Editor of Podnews, a keynote speaker and consultant. He wrote his first podcast RSS feed in January 2005; and also launched the first live radio streaming app for mobile phones in the same year. He's worked in the audio industry since 1989. |