Is Clubhouse Not Your Thing? Alternative Audio Platforms for Podcasters to Leverage
· By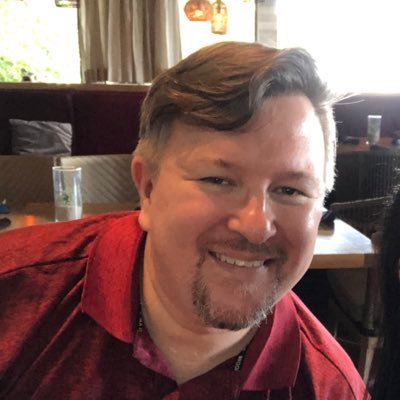 Jared Easley · Contributor: James Cridland · 6.1 minutes to read
Clubhouse is losing its momentum. Clubhouse, the social audio platform that was once a hot topic for podcasters of all sizes, is losing relevance day by day. Clubhouse's reputation in today's market has declined to the point where it no longer serves as a viable option for many podcasters.
Podcasts have evolved drastically, but not every social audio platform has grown stagnant. We are only beginning to scratch the surface. What are some other platforms that podcasters should consider checking out that may or may not be helpful?
Fireside (currently in beta)
Fireside is not yet available, even though it will be available to the public soon. The app focuses on audience participation as Clubhouse does, where podcasters can join in live broadcasts and reply during the conversation.
Mark Cuban and Falon Fatemi are the founders of Fireside. Fireside is a new app that records conversations and even monetizes them. You can create your room, have your say, allow others the same, and most importantly - make money from it.
Fireside's website describes the service as a "socially responsible social platform" to celebrate "discussion, debate, and discourse in a public forum."
Facebook Podcasts and Live Audio Rooms
Facebook is currently prepping the launch of its podcast product. Pre-installed podcasts are now available in the US, with a mobile clipping feature slated for release in July.
Facebook recently announced its integration with podcasts. As a US podcast listener, you'll now have access to an entire library of podcasts through Facebook based on your listening habits and interests. These are contactless and seamless- without the need for any additional apps or even leaving Facebook itself!
Now available, specific US Public figures can create a Live Audio Room on iOS. More users will be able to host rooms and access podcasts over the months. Public figures can invite friends, followers, or any listeners of the conversation to be a speaker. The host can invite speakers throughout the conversation, and there is no limit for having up to 50 participants on each side.
Twitter Spaces
Twitter has announced its new audio chat feature, "Twitter Spaces," which is built-in to the Fleets on the Twitter client.
Spaces is a new way to have live audio conversations on Twitter, giving podcasters an exciting new platform to use. Anyone can host this space domestically, and if you desire to do so internationally, you must have 600+ followers.
Stereo
The Stereo app is a live social platform that allows listeners to listen and join in on live conversations anywhere in the world.
You can enjoy a greater sense of personalization and discussion with other like-minded people. Your podcast topics can be chosen based on your interests and decide to talk with celebrities, musicians, or politicians. And for anyone who has a strong following, this offers an opportunity to share more about yourself personally with followers or fans.
Reddit Talk
Reddit is next in the line to bring audio chat facilities to its users, named Reddit Talk. The feature is still in testing mode for now - only moderators can use the voice chat facility at this time of writing. However, Reddit has promised to bring a voice-chat function to the communities-based site.
If you are a subreddit moderator, Reddit offers the feature. Consumers on the site can talk and permit others to chime in. If you enjoy voice chat and want to share something unique with the world, then this is an ideal option for you. However, you need to wait a while for an enhanced form of it.
Spotify Greenroom
Greenroom is a social audio app that operates as a space for live conversations through spaces called "rooms." Each room has a host, speakers, and listeners.
The host sits at the top of a list and can permit others to use the discussion board. Listeners are allowed to contribute in that space, providing input, but only if the host chooses.
Rooms can go live instantly or be scheduled through the app's calendar function. Anyone can create a space by hitting "Create a Room." Then they can select the room's topic and group and set the room live.
Importantly, hosts can also ask for the room to be recorded: an audio file is emailed to you as soon as the room finishes.
Telegram Voice Chat
Even though it's not a standalone app but combined in the Telegram app is a voice chat feature.
Telegram allows voice chat by default. But only members of a group or channel can join the conversation. Links to group invitations are shared, and users can join as participants.
LinkedIn Live Audio Rooms
While LinkedIn has yet to release a social networking audio feature, it told TechCrunch that it's working on one. The new feature called "LinkedIn Audio Rooms" will allow people to create and connect with other users within the company. The live audio option would differentiate from Facebook, Twitter, and Clubhouse as it requires participants to log in using their professional identities.
Discord Stage Channels
Discord is no longer just a text, voice message, and video chat platform. It has merged with Discord Stage—a new feature that allows you to create public rooms where anyone can join the group and have their say.
Listeners can raise their hand when they want to speak in the live chat rooms. The moderators can decide if the person should be allowed or not to speak on these platforms. Besides, when you create a group, you also get plenty of options, such as removing any speakers who have been given permission and temporarily stopping them from speaking as well.
Yibber
The Yibber app is a new audio-based social media app that allows you to share and record personalized content. This type of content is different from those shared on platforms like Clubhouse since it will enable genuine discussions in real-time with people you can find on the site.
Leher (primarily used in India)
Leher is an app that connects you to other members. It will show a live stream of any ongoing dialogue between different people when you download the app. You can also read past discussions and message others on the app as well, but only when they're open for it.
A highlight of this social audio platform is creating a sense of community and connection with people worldwide. You can share your thoughts on current events, ask questions, or find new ways to improve yourself by checking out related discussions in different clubs.
Influencers and content creators can monetize their audience through live discussions, sell exclusive subscriptions to their communities, work with brands for paid engagements/collaborations.
Bakstage
Bakstage is an Indian social audio platform available on iOS and Android that users from any country can enjoy.
The app facilitates conversations with celebrities, show cast members, and other movies and pop culture fans.
Podbean Live
Podcasters have had access to some live streaming tools for a while, and Podbean Live is one of those - working in-app or in-browser, it allows you to broadcast an interview with guests, and has Q&A and other tools to enable you to produce a show and invite speakers.
The benefit of Podbean Live is that it will record automatically and make the resulting audio available as an on-demand podcast later. It is, though, not a community app in the same way as some of the above tools: nobody is going to be idly scrolling through the app looking for rooms to join. As a tool for podcasters, though, if you're with Podbean it shouldn't be overlooked.
---
In a competitive, evolving world of podcasting technologies, it can be challenging to stay on top. If you are recently disappointed with Clubhouse and want to take your show elsewhere? You have options.
There are still plenty of social audio platforms that podcasters should consider checking out before making any hasty decisions about their future endeavors. With so many new media options available to you, there is no need to settle when your success is at stake. So what other social audio platforms do you plan to explore for your show?