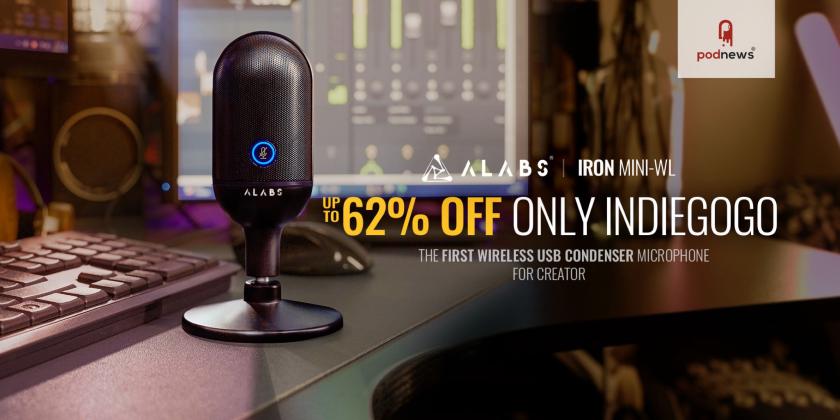 Review: ALABS IRON MINI-WL wireless USB microphone
· By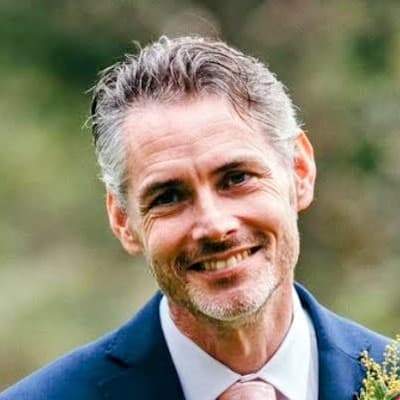 James Cridland
· 2.8 minutes to read
ALABS get in touch. Would I like to review their IRON MINI-WL microphone? I don't know - would I?
It turns out this is something a little unusual: it's an entirely wireless microphone. It sits on your desk but has no wires connected to it at all.
I was curious about how it works. I wear headphones, so how could I get the mix from the computer as well as the sound from the microphone without any latency (any delay)? USB microphones add enough delay to be distracting, Bluetooth adds even more - so instead of monitoring on your computer somehow, you monitor by connecting your headphones directly to the microphone. How would that work with this?
The IRON MINI-WL works by sending a UHF connection back from the microphone to a USB-A adaptor for your computer. The adaptor has the headphone jack in it. Aha, that's how it works.
The microphone itself is very light and is made of plastic (with a thin metal pop-shield), with a touch-sensitive mute button (which is therefore relatively silent to press). On the back is a USB-C cable for charging it, and an on-off switch. It comes with a metal desk stand, which is a small, round thing. A desk stand like this means it won't be the optimal distance from your mouth, unless your desk is close to your chin; but many microphones do this, and for some use (particularly Zoom calls) it will be OK. You can also buy it with a boom arm.
The battery says it will work for eight hours. I didn't test that, and there's no battery level monitor, so you ought to remember to charge it from time to time.
"Plug and play", the device claims: and it is; I plug the little plastic dongle in, and there's no software to fiddle with, at least on my Mac. It's recognised by Hindenburg Pro. This is all good.
The plastic dongle doesn't have any volume control or any obvious way to alter your headphone level. It so happens that the level was pretty good, and close to where I'd like it, but it would have been tough if that wasn't the case.
The device claims it's "zero latency". It isn't: there absolutely is some latency on the headphones. But there isn't much of it, and it's absolutely fine to use your headphones as a monitor to this microphone. Of course, your headphones are going to have a wire attached, so while the microphone is wireless, you won't be wire-free since you'll be wearing wired headphones to monitor the sound.
It claims a 100ft range, which I couldn't test because my headphones don't have a 100ft long wire. It uses a UHF connection (though I'm unsure quite what type of UHF connection), and I'm unsure what happens when you reach the limit - because there's a small amount of latency on the headphone connection, I suspect it might be a digital connection, and therefore the audio might just stop once it hits the digital cliff.
The microphone itself is a condenser with a cardioid pickup pattern. Does it sound OK? Yes, it sounds fine (if a bit lacking on the top end for me). Here is a recording of it, without any processing other than hitting -16 LUFS. It was OK at dealing with plosives, though was quite sensitive with handling noise. The manual says it has some special processing to suppress room noise, called SER (Signal Extraction Refinement).
Is it good value for money? It's going to be for sale on Indiegogo for $49, the company tells me (the regular price is $69). For a little microphone at a little price, it's not bad. The question is whether the wireless feature is a benefit to you.
| | |
| --- | --- |
| | James Cridland is the Editor of Podnews, a keynote speaker and consultant. He wrote his first podcast RSS feed in January 2005; and also launched the first live radio streaming app for mobile phones in the same year. He's worked in the audio industry since 1989. |