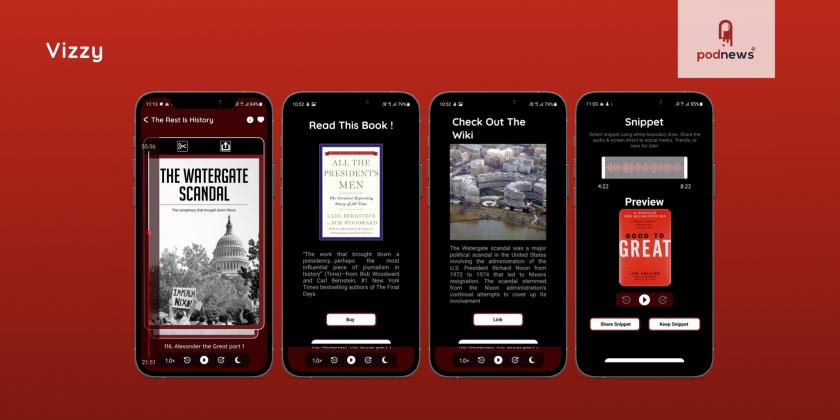 Beta Launch: Vizzy Podcast Software now Live for all Podcasters
Press Release · Sydney NSW, Australia ·
Vizzy, new podcast software that allows creators to enrich their episodes with visuals and interactive features, has been launched in beta.
The Vizzy portal allows podcasters to flex their creative muscle and add visuals and links to complement their story. The output of this enriched audio can be consumed by listeners on the vizzy mobile app, the images on the player screen change as your story progresses at timing points you determine. The screen can display images or locations that are in the story, show charts, graphs or anything that the story describes which the listener would want to see.
"We believe this interactivity increases listener engagement and drives enhanced value and revenue to podcasters and their advertising partners and we would like to invite early adopting podcasters to get in touch and arrange a demo," Nic Ivanov, Founding Director, said.
The podcast portal allows podcasters to:
Add images to your audio
Add links to websites or articles
Add links to social media profiles
Utilize e-commerce directly from the podcast player
An iOS and Android app is available now for your listeners to experience the enriched content.
Podcast hosting services and advertisers who are also interested to get a glimpse of the future of podcasting are also encouraged to contact the team.
This is a press release which we link to from Podnews, our daily newsletter about podcasting and on-demand. This is reprinted verbatim; we may rewrite headlines and descriptions.