Is YouTube the answer to Google's Podcast woes?
· By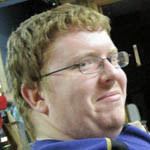 Matthew Stevens
· 7.7 minutes to read
I was recently asked why Google doesn't have a larger market share among podcast listeners. The question made me pause and think: Google has all the parts necessary to practically own podcasting, yet while Spotify and Apple Podcasts dominate the space, Google Podcasts account for less than 3% of listener ears, according to recent Buzzsprout stats.
So, what's the deal? Why has Google been so underwhelming and could YouTube be the answer to what ails it? Like so many previous failed Google initiatives, we'll have to wait and see but there is some promising news coming out. Before we dig into Google Podcasts' future, let's first look at why it's so shocking Google hasn't done better.
Google should own podcasting
The tech giant is the only real name in search these days, having dominated its competitors in the 1990s and early 2000s. The monopoly is so strong that "Googling" is the term used worldwide for the act of searching the internet for something. That ubiquity should give Google a huge leg up when it comes to podcast discoverability.
Google also owns 73% of the mobile device market and while Chrome OS falls short of Windows and Apple in computers, Chromebooks are a hit among the college-aged and younger -- podcasting's largest and quickest growing demographic -- thanks to being affordable and packed with the functionality needed for school. Yet, despite the perfect storm of elements that should make it a powerhouse in the budding spoken-word audio space, Google is an afterthought for many at this point.
How Google has failed thus far
Simply put, Google has struggled because it didn't put the type of care or investment into the space other competitors have. It's never quite that simple, of course, but it is the main issue plaguing the company right now.
Running late
While Apple got into podcasting early -- adding podcasts to iTunes in 2005 and creating a standalone app in 2014 -- Google took its time. Despite having a great inside look at the growth of podcasting through search traffic and trends, it took Google until 2018 to put its name on a dedicated podcast app. Even then, Google seemingly threw the app into the world and forgot it existed until 2020 when it received a major update.
As anyone who follows technology knows, even a year's difference can be a lifetime. Four years might as well be a millennium. The earliest podcast listeners either adopted Apple's ecosystem or had to use third-party podcast apps on Android devices. It's pretty fair to blame Google's lack of quality assurance on its app store for some terrible user experiences as well, further pushing people to find better solutions elsewhere.
Streaming music
I believe we can link Google's struggles in podcasting to its struggles in streaming music. Even now, I wonder how many people don't realize Google offers a streaming music service like Spotify.
Again, Apple was early to market with iTunes, helping it become synonymous with downloading music during an age when people carried around giant CD cases to create a library of music on the go. After iTunes, people began creating mixtapes again using CD burners and playlists on their Apple devices. Being the first to market garnered Apple a massive market share and the perfect audience to push podcasts to.
Spotify has since become the 300-pound gorilla in streaming music, owning a sizable market share to rival Apple. That's partially thanks to being among the first free options available, albeit with ads helping Spotify still make money on those users. Just like Apple, having so many people already listening via its app gave Spotify the perfect audience for podcasts. It's no wonder that the two biggest names in digital music are the two biggest names in podcasting.
Investment
Spotify didn't have the luxury of being the first to market but it has made up for that by aggressively investing in podcasting. Google, on the other hand, has sat on its wallet and watched top companies and content producers get snatched up.
Since the beginning of 2020 alone, Spotify has acquired Podz (a podcast discovery platform), Betty Labs (which operated Locker Room, a live audio competitor to Clubhouse, now called Greenroom), Megaphone (a podcast hosting and ad company), The Ringer (Bill Simmons' podcast network), and put up hundreds of millions of dollars signing top podcasts and podcasters to exclusive deals -- like Joe Rogan, 'Call Her Daddy,' and so many more. By comparison, Google just finally implemented the ability to use private RSS feeds (for private podcasts, which could be things like Patreon-funded or internal corporate podcasts) and the last podcast-specific acquisition it made was in 2017 when it purchased 60dB (effectively just a podcast-discovery app).
While Google certainly has the engineers capable of building out some truly amazing technology, that takes time and expertise the company might not have on hand. If Google wanted to get a quick start, it could take Spotify's approach and just buy out companies for their proprietary technology and pre-built teams. Even among tech giants, buyouts are a common occurrence for that exact reason.
So, if Google isn't building a better podcast space itself and it isn't acquiring companies that have done it already, the future doesn't look too bright, right? Luckily, Google has a little something up its sleeve.
Is YouTube the answer to Google's Podcast woes?
On a recent episode of the Q'd Up Podcast on Podcasting, we talked about YouTube getting into podcasting with their own original series. YouTube launched The Upload, taking a closer look at the creator economy that has helped the platform become a serious entertainment option for children and cable-cutting adults. I specifically noted that by creating an original podcast, YouTube seemingly acknowledged the power of the medium and its potential place in it. However, I also noted that given Google's previous lackluster attempts at creating a podcast discovery and listening platform, it's worth taking a wait-and-see approach to determine just how serious the company is this time around.
With two recent moves, Google appears to at least be testing the waters of combining the power of Google Podcasts and YouTube to make a run at top dogs Spotify and Apple.
The first and most obvious is that YouTube is looking to hire an executive to handle its podcasting business, according to Bloomberg's Lucas Shaw. Granted, that doesn't mean much in the grand scheme of things as Google has quickly abandoned services before, but it's a clear direction forward.
Secondly, YouTube is taking background listening (when your device's screen is off) out of YouTube Premium and making it a free feature. Though the feature is coming to Canadians first, it appears as though it's going to get rolled out elsewhere too.
As I touched on earlier, Google's lack of success with streaming music has hurt its chances in podcasting. That makes this move an easy winner, giving YouTube an opportunity to grab more ears away from its competitors, especially among the prized younger demographics that primarily use the platform already. According to a study by Midia Research, YouTube Music was the fastest-growing music streaming service in 2020, even before offering free background listening -- a key feature needed for wider adoption of the service. YouTube Music grew by 60% last year while Apple grew just 12% and Spotify lost 2% of its market share.
I still believe everyone should be cautious of Google's attempts here, if only because of how poorly it's done in the past. But there's reason for optimism as well.
People often don't realize just how big YouTube actually is. According to Statista, 77% of U.S. internet users under 36 years old use YouTube. The platform has just shy of 800 million monthly active users globally. By comparison, Spotify only has around 365 million monthly active users.
YouTube is already one of the most powerful search engines in its own right, thanks to automatically transcribing video and audio content on its platform. Podcast discoverability is arguably the biggest issue the medium still faces right now and YouTube could give Google the type of topic-based search startup podcast companies like Marbyl are just beginning to tease and promise as a turning point for the medium.
Why now?
With podcast ad sales projected to top $2 billion in 2023, Google might now be seeing the type of dollar signs needed to make a serious push into podcasting. And with YouTube being an established platform, it's not like Google needs to invest a ton of time and money into getting it ready for podcasts.
YouTube already has an established -- and much-maligned -- monetization and copyright system built, potentially allowing content creators to make money faster than they currently can. YouTube hosts countless hours of content, from both professional and independent creators, giving them the great foundation needed to woo content creators to the platform. The fact the app is pre-installed on Android devices out of the box, there's an app available for iOS and streaming devices like the Roku and FireStick, and the sheer ubiquity of the platform gives YouTube a leg up on discoverability as well.
It only makes sense that Google would want to leverage one of their most popular assets to make even more money.
Should your podcast be on YouTube?
YouTube has the brand recognition and pre-built audience to make serious waves quickly. As the money begins to flood into podcasting, Google would be foolish to continue to ignore it and continue to give up its potential advantage via YouTube. That doesn't mean Google won't continue to do exactly that but for podcasters, it's worth thinking about YouTube as another podcast distribution option.
---
If you want to get a head start, I've written about how you can start a podcast on YouTube quickly and easily. If you don't have the time, contact me at Q'd Up and I'll be happy to help out.
| | |
| --- | --- |
| | Matthew Stevens is the head of marketing and content strategy at Q'd Up Audio. |