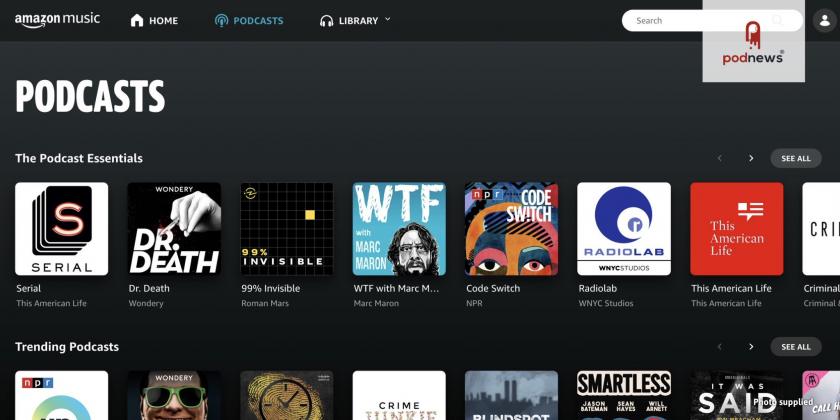 All you need to know: podcasts in Amazon Music
· By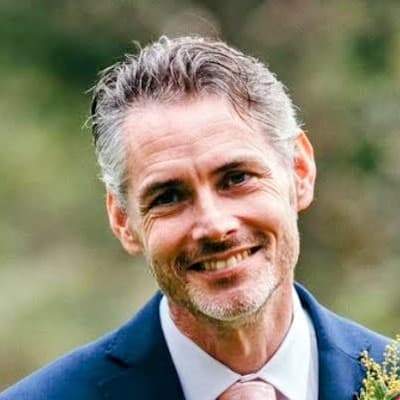 James Cridland
· 2.6 minutes to read
This article is at least a year old
It's cross-platform: Podcasts are available on Amazon Music's iOS and Android apps, and on the web. Amazon Music becomes the default for Amazon Echo smart speakers for podcasts. Like Google Podcasts, it allows you to continue listening from where you left off, on whatever device.
"Never before has listening to podcasts on the move, in the car, or at home been so simple. Our customers will be able to utilize the voice functionality they know and love with music, to now enjoy a superior podcast experience and uncover a brand-new selection of favorites." - Kintan Brahmbhatt, Director of Podcasts for Amazon Music, in a statement
Podcasts are not in Audible: the subscription audio platform for the company has its own, premium, podcasts; and Audible has no access to others.
It could grow podcasts significantly: according to the company, two-thirds of people don't yet listen to podcasts, and Amazon could change that.
"Amazon have introduced many new people to music streaming, people who perhaps would not have been a music streamer before. We think that now's the time to do the same for podcasts." - Paul Firth, Amazon Music UK director, in Music Week
It is only available in four countries: it has rolled out in the US, UK, Germany and Japan. The German website Podcatcher notes that the German version initially went live in Spanish.
It could be big: Amazon Music has more than 55 million users globally.
It has exclusive shows: DJ Khaled has been signed-up to do a show called The First One. Dan Patrick will produce a show with IMDB (which is owned by Amazon).Becky G will host En La Sala, focusing on Latin music; and there is "a big show" coming from Will Smith. iHeartRadio's Disgraceland will become an Amazon Music exclusive from February 2021.
But it doesn't have every show in it: The Verge reports that Amazon Music contains "more than 70,000 shows". That's a small percentage of over 1m shows currently available in The Podcast Index. It's missing many large publishers.
You can get your podcast there too: submit your podcast via your podcast host, or (if you can't do that) directly with Amazon Music.
It's hard to share your show: There is no method of sharing shows from the iOS or Android apps. You can share your show on the web, but users are taken to an Amazon sign-in prompt. Outside the four countries that it's available, you're then taken to the Amazon Music front page, with no error. New listeners without an Amazon account need to set up an email username/password, which is then verified, and then to accept a text message on a mobile phone.
The app is bare-bones: there is no "skip silences", "voice boost" or playback speed controls. You cannot subscribe to an RSS feed using it.
From a technical point of view:
Amazon Music correctly displays individual podcast episode images, but does not appear to display HTML show notes. It links any URLs in the raw-text description.

Amazon's RSS useragent is Amazon Music Podcast. (OPAWG lists others.)

Amazon's audio useragents we've seen are AmazonMusic/9.15.2 iPhone, AmazonMusic (which appears to be used on Android devices), and Amazon Music Podcast, which appears to be an analysis tool. The service is also heavily used on the web; tagging your audio file with the RSS useragent is a way to monitor these. (OPAWG lists these and others).
Got more questions? There's a comments form below.